"LA BUENA VIDA"
YOGA & MEDITATION RETREAT
TULUM, MEXICO
NOVEMBER 25, 2018 - DECEMBER 1, 2018
Come join Serena on the beautiful beaches of Tulum, Mexico for an unforgettable week of living "La Buena Vida", the beautiful life - a life full of happiness, freedom, health, and whatever fulfills your soul.
Two daily yoga classes will be offered, including one sweaty and energizing yoga class in the morning; and a workshop or a gentle restorative yoga class in the afternoon. Yoga classes will be open to all levels. Get ready to sweat, flow, breathe and let go of all that no longer serves you.
You will experience the breathtaking magic of Tulum. You will be staying at the "Amansala Eco-Chic Resort and Spa". The Amansala is located on the pristine beaches of Tulum - approximately 2 hours south of Cancun. Famous for the spectacular Mayan Ruins, clear turquoise water, and white sandy beaches, Tulum is an eco-friendly paradise preferred by yogis and travelers for its relaxed bohemian-chic feel and breathtaking beaches. You can enjoy visiting the Mayan Ruins, or swimming in the Grande Cenote (beautiful natural hidden swimming hole). You can also enjoy relaxing on the beach, snorkeling, or exploring the local culture.
You will be staying at the "Amansala Eco-Chic Resort and Spa". The Amansala is located on the pristine beaches of Tulum - approximately 2 hours south of Cancun. Accommodations at the Amansala range from beachfront suites to cozy rooms. The architecture embodies the signature eco-chic beachfront style of Amansala that includes driftwood mosaics, river rocks, smooth cement and thatched roofs with staircases that weave together the various spaces within the resort. Their goal is to promote a holistic and spiritual lifestyle, and consciously accept responsibility for nature and the Tulum community.
All rooms have private bathrooms with hot and cold water, each with its own special decoration and charms. Amansala has a bohemian chic feel with rich ocean breezes, a beach club with bar, and gorgeous white sand beaches stretching in both directions.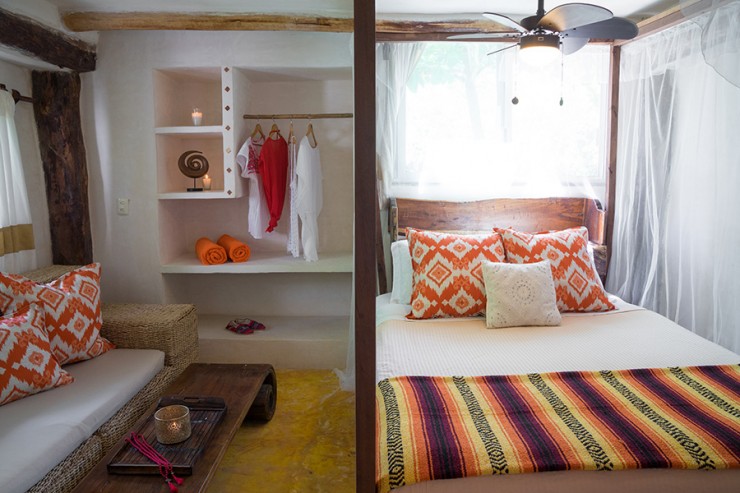 The Amansala always uses fresh seasonal produce. The menus are designed to nourish and cleanse. The menus are made with local chemical free produce. Plenty of fresh fish & chicken, and vegetables with enough protein to keep you powering in class. Amansala meals are fresh, plentiful and delicious, and can be customized to cater to various dietary needs - accommodating vegetarian and gluten free as well.
There will be three meals served per day, with the exception of one offsite dinner.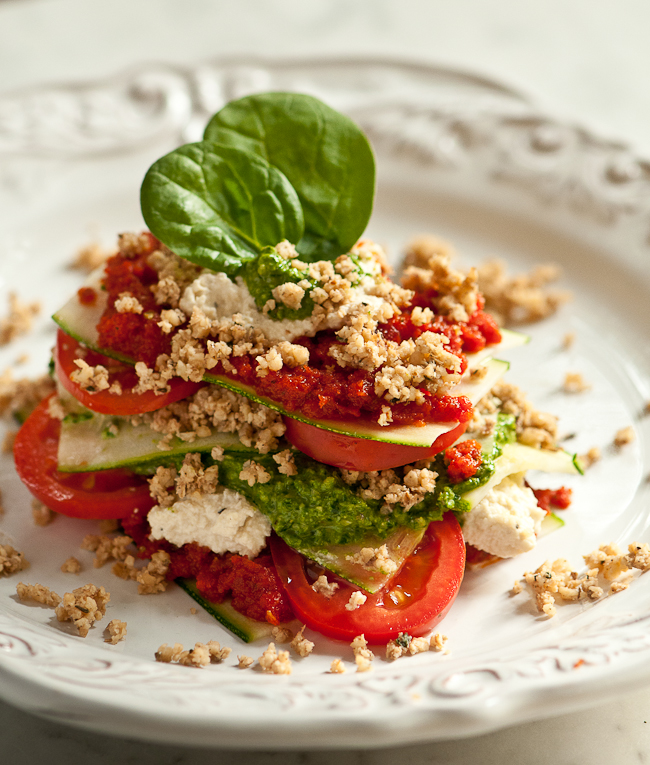 6 night stay at the Amansala Eco-Chic Resort and Spa (Nov 25-Dec 1)
Two Daily yoga classes
Daily Meditation
3 Workshops (Back Bending/Flexibility, Arm Balance, Inversions)
Breakfast, Lunch, Snack and Dinner (One dinner will be off-site and not included in the retreat price)
All gratuities
Lots of love and personal attention
Airfare
Round trip ground transport to and from Cancun International Airport (CUN) on the first day and last day of the retreat
Airport/Visa Fees
Travel Insurance (recommended)
Additional Excursions and Spa services
Alcoholic Beverages
Incidentals/Off-site Food/Drinks/Souvenirs
Guided tour to the Coba Ruins or a Mayan Hike to a Cenote
Massages, Mayan Clay Treatments, Sound Healing Treatments
7:30AM - 8:00AM Coffee, Tea and Light Breakfast (Fruit, Granola, Yogurt)
8:00AM - 8:45AM Morning Fitness
9:00AM - 10:30AM Morning Yoga
10:30AM - 11:30AM Brunch
11:30AM - 4:30PM Free Time
3:00PM - 4:00PM Snack
4:30PM - 6:30PM Afternoon Yoga or Workshop
7:30PM - 9:30PM Dinner
Amansala is about 90 minutes away from Cancun International Airport (CUN). The Amansala provides group transport and shuttle service, which they will bill you directly.
Check-in begins at 3pm on Sunday November 25, and check-out is at 12pm on Saturday December 1. Please plan your flights accordingly.
CANCELLATION AND REFUND POLICY
*A non-refundable deposit of $750 to hold your spot. Your remaining balance is due 2 months before the start of the retreat. Sign up before June 15th to take advantage of early bird prices!
*Retreat prices are per person. You must make separate reservations for each person in your group.
*All fees and deposits towards the retreat are non-transferable and non-refundable. We must strictly adhere to its cancellation policy to offset costs incurred prior to the commencement of the trip.
*If you are interested in signing up for a triple room, you must have all 3 roommates prior to registering for this option.
*If you are looking for one roommate, we will do our best to find you a roommate of your gender. If a roommate cannot be found by the final payment date, the single occupancy rate will apply. If subsequently a roommate is found after the final payment date, we will gladly refund the difference between the shared and private occupancy rates.
*Nobody books a retreat with the intention of canceling it, but unexpected events do occur, so please consider purchasing travel insurance.
*Exceptions cannot be made for any reason, including weather, injury/illness, or personal emergencies. No refunds or credits will be granted for failure to attend, complete or for arriving late or leaving early.